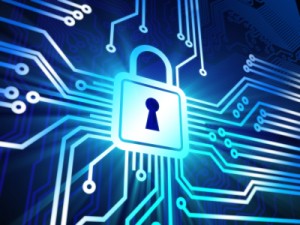 Data Protection programs are becoming a necessity for businesses of all sizes. Regulatory compliance drives some decisions and disaster preparedness drives others. Could your company recover if your data was lost from a national disaster or a computer failure? Are you taking proper care of your electronic and film media? Backup tapes, data cartridges, microfiche, diskettes, compact discs, and other computer media are more sensitive to heat and moisture than paper records.
Manufacturers recommend that these media be stored at temperatures around 72 degrees Fahrenheit and a relative humidity around 35 percent. Does your company need help meeting these standards to keep your electronic and film media safe? The most effective data protection plans include multiple copies of your databases stored offsite to avoid localized disasters affecting all copies.
River Mill Data Management's media management services are centered around our state of the art Firelock Fireproof Media Vault and include the following:
Call River Mill Data Management today at 706-317-4716 to request more information about our Data Protection services, or you can use the contact request form to the right.