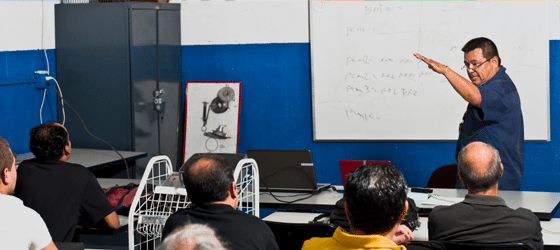 Compliance training for OSHA, HIPAA, HazCom, and Sharps is something that every healthcare facility needs. We can help it take less time for less money and be less of a hassle!
Med Away Disposal Services offers certified compliance training for your staff. This will help your medical facility comply with OSHA, HIPAA, HazCom, Sharps, and state DOT regulations. Here is an overview of how our online compliance training courses are administered.
For your convenience we offer the compliance training for your staff online. Administrators assign employees to training sessions simply by entering their email address and choosing the desired compliance training sessions. The employees will have 60 days to complete the training sessions. Participants can log on to review course material and answer the required questions at their convenience. Upon successful completion, each on-line participant will receive a printable certificate. Below is a video describing the program.
Each individual compliance training program is separated into seven or eight different sections. Each question usually contains a three to five minute video about each component of the compliance training section. Participants watch the video and then answer questions about that section. Each questions must be answered correctly. Individuals are prompted to watch the video again if they get any of the answers wrong.
This is a simple way that you, as administrators, can know that your employees have been exposed to all of the information relevant to those areas of knowledge. With these compliance training sessions, you will not have to gather all of your employees at a single time and place. Not only that, it is more expensive to hire someone to do an on-site training session.
For more information about our training programs call 1-855-776-7696.