Is your recovery back up stored on data cartridges, compact discs, backup tapes, diskettes, and/or microfilm? With these forms of data storage, you need to be extra careful to keep your data safe. These forms of data backup are much more sensitive to heat and moisture than paper records.The most effective measures of safe storage for these types of media involve: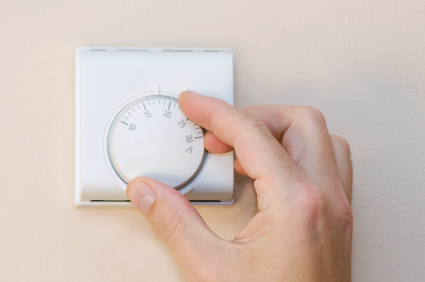 Climate and Humidity Control
Self-contained climate and humidity control
Temperature maintained at 70 degrees
Dust-free environment
Relative humidity level maintained below 35%
No water in vault
Fire Suppression
Environmentally friendly
Uses Novec™ 1230 Fire Protection Fluid
Insures the integrity of your data even in a major catastrophe
Not water-based
Our Firelock Media Vault has all of these features. In addition, you need to go through multiple layers of security before getting to the vault door which has a combination lock. We can help you protect data in your IT system backups so they will be available to you for disaster recovery purposes.
Call River Mill Data Management today at 706-317-4716 to request more information about our Media Vault, or you can use the contact request form to the right.
Firelock Fireproof Media Vault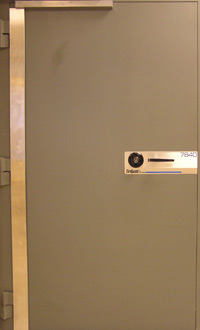 Founded in 1985, Firelock is the world's leading manufacturer of media-rated modular vault chambers. Unlike poured-in-place concrete vaults, Firelock vaults are constructed from individual panels that are filled with a heat-resistant, spun ceramic material.
A Firelock vault is the highest performing vault available today and ensures the highest level of protection for your most vital records and irreplaceable items.
You gain the ability to store microfilm, computer media, file servers, and paper in one location, and the peace of mind that comes from knowing that all the environmental and fire protection elements are in place.
Security
Our Firelock vault offers an independent media tape storage facility which provides a class 350 four-hour paper, and a class 125 two-hour media safe environment for the protection of your vital records. The vault is locked 24 hours a day and has its own security system.
Our vault's security system includes contact points and motion detectors. This system is monitored around the clock by A-Com Protection Services. A motion-activated video camera also captures images of anyone entering the vault.
3M™ Novec™ 1230 Fire Protection Fluid is an advanced Halon replacement, designed to balance industry concerns for human safety, performance and the environment. The unique chemical structure of Novec 1230 fluid gives the product a number of critical advantages over conventional Halon replacements. It has zero ozone depletion potential, 5-day atmospheric lifetime, and a global warming potential of 1. It is also low in acute toxicity, providing a significant margin of safety at relatively high fire extinguishing concentrations, making it ideal for use in occupied spaces.
Vault Construction
Our Firelock vault is constructed with a unique insulating core that remains dry and inert, even during exposure to a 2000° F fire. The insulation is the same as that used by NASA in the construction of the Space Shuttle. The door assembly is made up of both an outer vault door and an inner door to give a thermal break between the doors to suppress heat.
Many media vaults available today are constructed from concrete. Concrete vaults are water based. In the event of a fire, they emit steam into the vaults' interiors, which will destroy sensitive media within minutes. Our Firelock vault is designed and tested to ensure your sensitive media is safe until the fire has been extinguished. The rating for our Firelock vault meets the demanding standards set by the National Fire Protection Association (NFPA). It is the highest rated fire protection environment available for media storage. When your data is stored in our Firelock vault, you can rest assured that it is in the safest environment possible.